3-day Surfing
From 118€ per person
2 nights' accommodation / 2 surf classes / surf equipment / surf-skateboarding /breakfast included
Disconnect and come for a 3-day weekend's surfing with us. Enjoy the surf classes, the sea, and the beaches of Somo and Loredo. Come along to PLEA Beach House and meet people like you and admire the amazing views of the Cantabrian Sea.
Program
A programme designed for all levels of surfing abilities, to learn or to perfect skills in one of the best surfing spots in Spain: the famous beach of Somo and Loredo, where surfing in the peninsula began.
Where
PLEA is in the village of Loredo, in the bay of Santander, one of the legendary surfing beaches for all levels. 8 kms of sandy beach with numerous peaks for beginners and more advanced surfers.
The beach of Somo and Loredo is a long sandbank which ends at the Puntal, just a few metres from Santander. Here you can watch some amazing sunsets.
The city of Santander can be reached by a ferryboat, which takes you to the very centre of the city, which is renowned for its food and its beauty.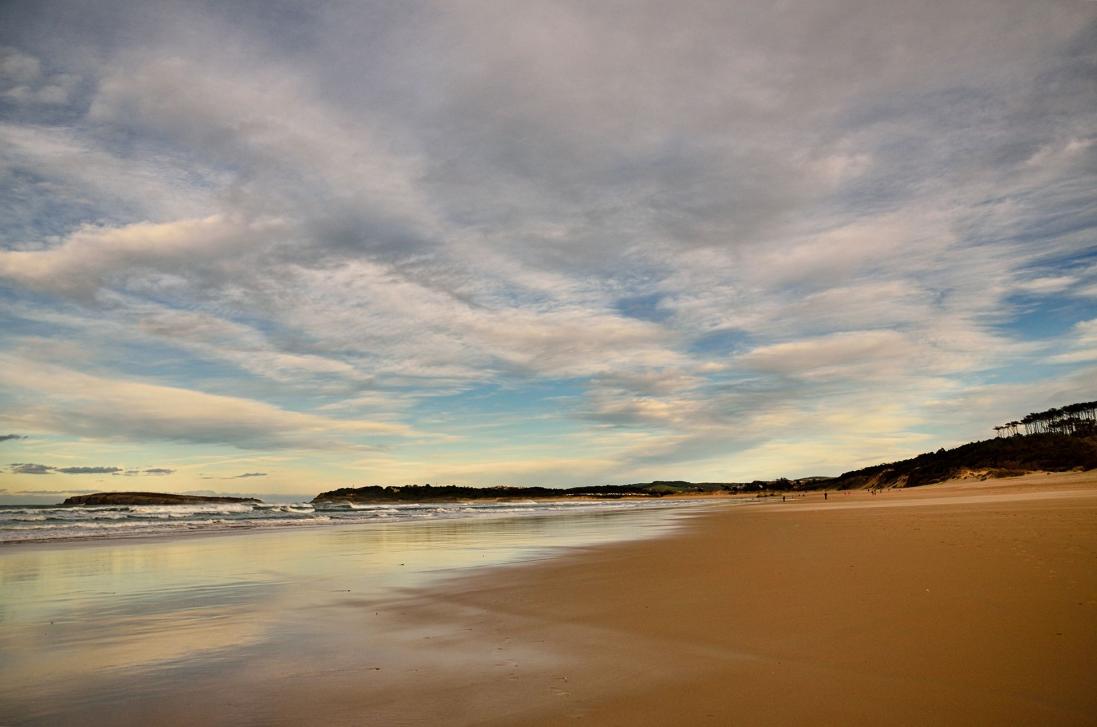 Walk the beach of Somo-Loredo and enjoy its fine and golden sand!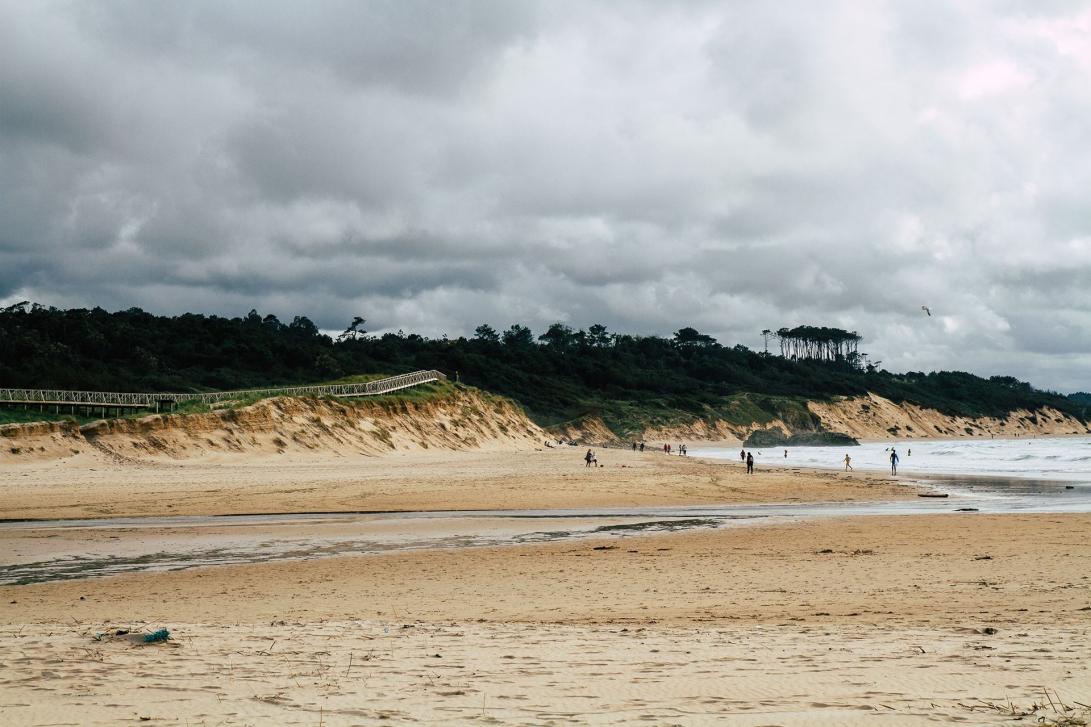 Loredo´s Beach is one of the best for surfing at all levels!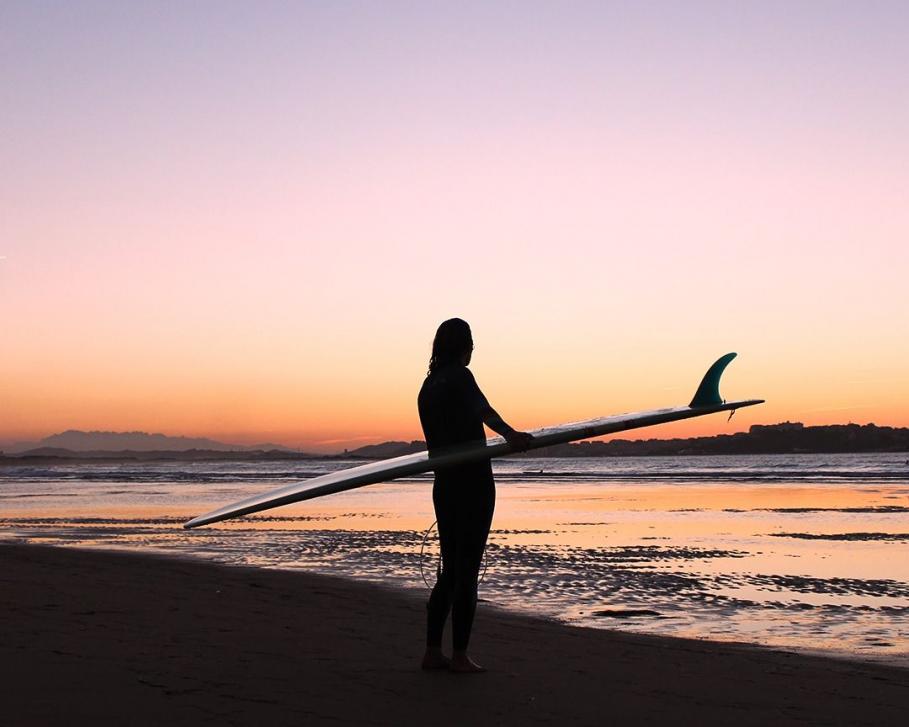 Discover the incredible sunsets of the Cantabrian coast!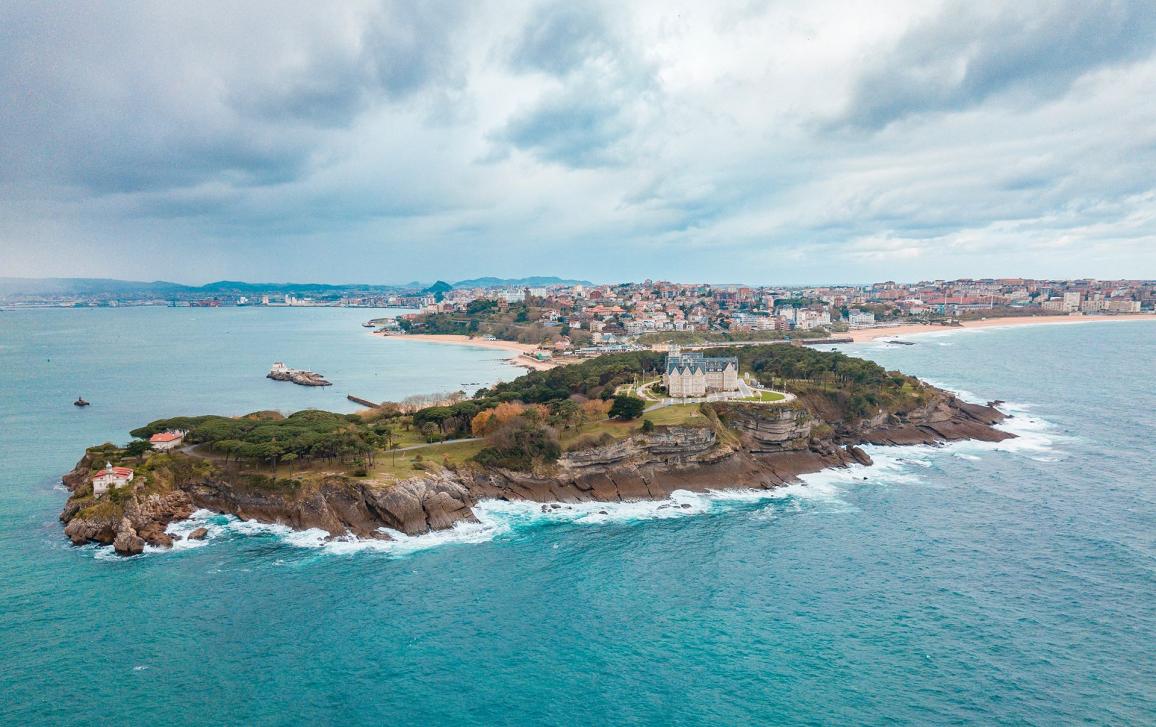 Santander is an essential city, famous for its beauty and gastronomy
Accomodation / Calendar
PLEA Beach House, a recently built surf hostal in Loredo, with 160 beds, with surfing on its doorstep. The building is new and you will sleep in comfortable capsule beds in a shared dormitory. There are communal areas at PLEA, with living rooms, a restaurant, a bar, WiFi, gardens, and even a surf-skateboarding ramp, where you can meet and get together with other people like you.
Friday:
The weekend is short, which is why your surf classes are on Saturday and Sunday mornings, in case you have come from a long way away, and arrive too late on Friday to surf.
Check in at reception and then get settled into your room. We will be waiting for you at the bar with a welcome beer or soft drink, along with the rest of the PLEA community.
Saturday:
On Saturday, get up early. A long day's surfing awaits you. Go along to the scheduled classes, and if you still have the energy later, why not rent some surf kit from PLEA and spend as much time as possible in the water?
At the info point you can find the information you will need about your surfing timetable. In the local area you will find loads of activities to do; walks along the clifftops, surf-skateboarding, golf, horse-riding, or water sports such as SUP or kayaking. If you are in training, don't stop your sessions. Go out for a run, or to the local swimming pool or the gym.
Sunday:
The weekend programme also includes surfing on Sunday. The classes are in the morning, and then it is up to you. Maybe you want to spend the day on the beach, or would prefer to head home early. We will always be here, and remember, the waves await your return. Come back soon to improve your surfing skills.
What is included?
Accommodation
Accommodation in our hostal in the bedroom type you booked, including bed linen, duvet, and towel
Full breakfast
Full breakfast from the day after arrival
Restaurant
Restaurant with a menu of shared dishes
Surf classes
Surf classes, including wetsuit and surfboard, and the possibility of hiring by the hour so you can improve your technique
What to bring?
Light luggage
We recommend that you bring a small suitcase or backpack of aeroplane cabin dimiensions: maximum 60 x 45 x 30. That way you can store it in your locker and always have it to hand.
Flip-flops, towel, and swimming costume
Flip-flops for the shower, a towel or sarong for the beach, and a comfortable swimming costume to wear under the wetsuit.
Sweatshirt and waterproof jacket
The local temperature is warm during the day, and slightly chilly at night, and it might rain, so don't forget to bring a sweatshirt and a waterproof jacket
There is a laundry room available for guests' use.
If you like to travel light and will have to wash clothes, there is a laundry room for guests' use
Computer and camara
Your laptop and your camera; we have WiFi so you can edit and share your photos and videos
PLEA Beach House
is very close to
some amazing places…
Somo and Loredo beach, surfing and sports activities, cliffs and mountains, Santander and its bay .... everything you could want at your fingertips.