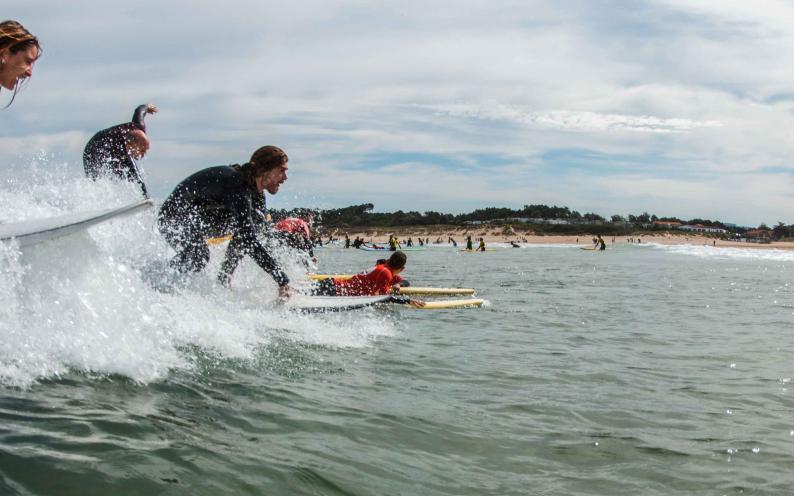 Surf
From 198€ per person
4 nights' accommodation/ 3 surfing classes /surfing kit / surf-skateboarding /breakfast included
More information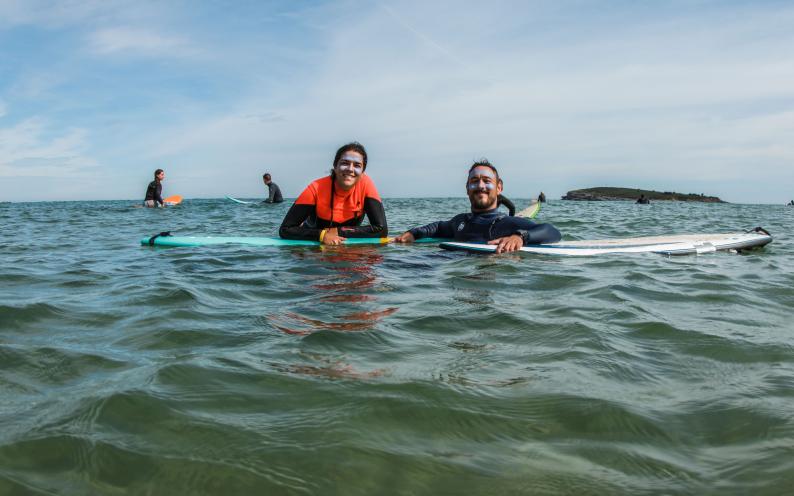 Surf
From 118€ per person
2 nights' accommodation / 2 surf classes / surf equipment / surf-skateboarding /breakfast included
More information
Surf
35€
2 hours a day for beginners and more advanced levels.
More Information
Bike
Free
Discover Plea's 21 road routes and the 7 mountain routes.
Run
From 5€ / hour
Go for an enjoyable run in a group. 4 people minimum.
Senderismo
Free
Discover the stunning scenery of the Cantabrian Sea.
Skate
Free
Go skateboarding in our surf-skateboarding bowl, pumptrack, and the areas around.
Piscina/Gimnasio
From 5€ / day
There is a gym and a swimming pool for guests' use, so you can work out.
Golf
From 12€ /hour
Improve your golf swing, with or without a teacher.
Equitación
From 20€ / hour
Learn to horse ride. For groups of 4 or more.
Turismo
Free
Ask about the best tourist areas near Plea. We will advise you on what to visit.
PLEA Beach House
is very close to
some amazing places…
Somo and Loredo beach, surfing and sports activities, cliffs and mountains, Santander and its bay .... everything you could want at your fingertips.