Cada vez más personas se deciden a disfrutar de sus destinos vacacionales a lomos de sus bicicletas. El turismo en bici es una opción muy atractiva y que convence a quien la prueba, ya que se trata de un tipo de actividad divertida, saludable y adecuada a todo tipo de públicos: grupos, parejas, e individuos de cualquier edad, desde niños hasta mayores.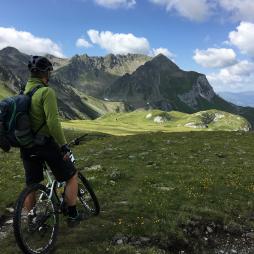 Pages
PLEA Beach House
is very close to
some amazing places…
Somo and Loredo beach, surfing and sports activities, cliffs and mountains, Santander and its bay .... everything you could want at your fingertips.