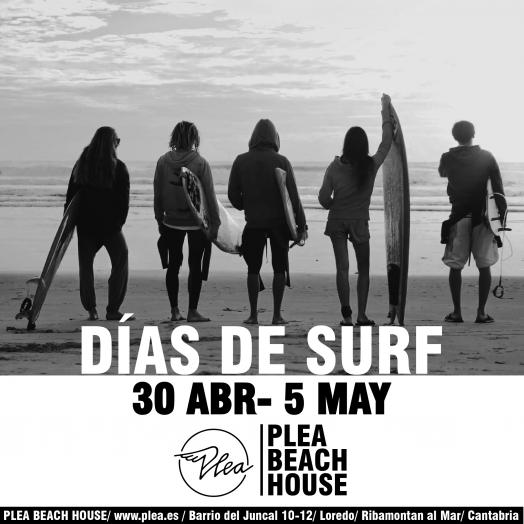 We have special offers for you to come and surf with us. Take a look at all the options and call us to book your capsule room.
Seguir leyendo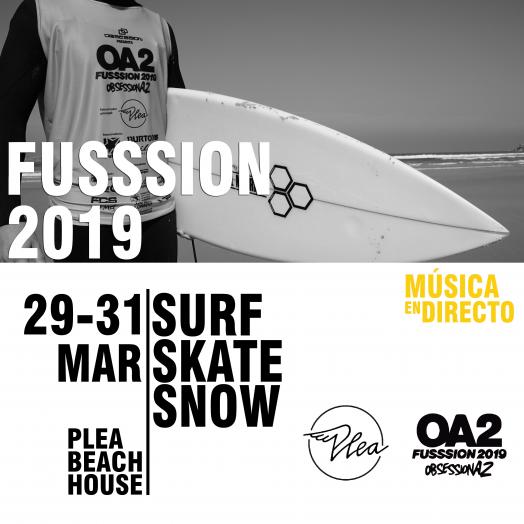 El viernes 29 de marzo llegaba la séptima de edición de la OA FUSSSION 2019 a PLEA Beach House en Loredo. Se trata de de la única competición en Europa que une tres disciplinas deportivas de deslizamiento: SKATE - SURF -SNOWBOARDING. La metereologia durante todo el fin de semana fue espectacular, por lo que tanto el centenar de participantes como el público asistente pudieron disfrutar de un gran fin de semana de deporte, música y diversión.
Seguir leyendo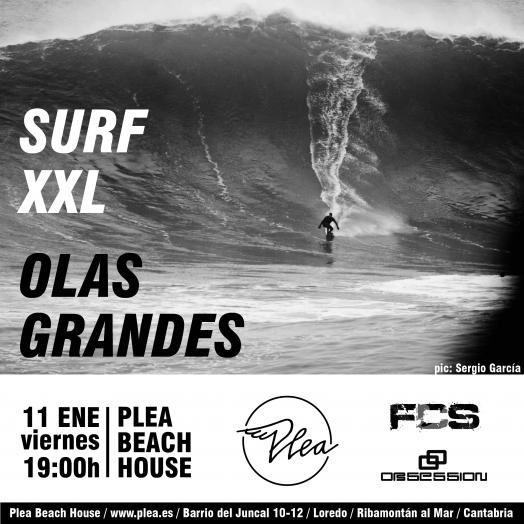 Si ya de por si surfear una ola es una inyección de adrenalina fuerte, imaginad si lo que cabalgas es una ola de más de seis metros, con un volumen de agua a tus espaldas equivalente a un edificio de varias alturas. Sobre esa sensación y sobre muchas otras cosas más que se mueven en torno al mundo del surf de olas grandes, se habló el pasado 11 de Enero en PLEA Beach House.
Seguir leyendo
We have prepared a special offer for you to come surfing with us on Halloween. Halloween party, Barbecue, Surf and fun guaranteed at PLEA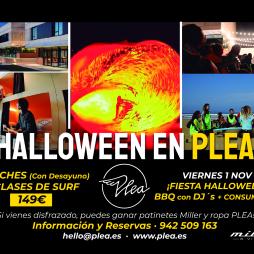 Seguro que ya lo imaginabas. Todos los grandes viajeros coinciden en que los hostels constituyen el tipo de alojamiento en el que más fácil es conocer personas afines y establecer relaciones de amistad. Pero ¿por qué esto es así? ¿Qué características explican que estos alojamientos estimulen la posibilidad de hacer amigos?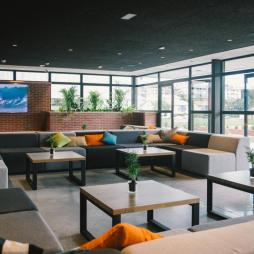 PLEA Beach House
is very close to
some amazing places…
Somo and Loredo beach, surfing and sports activities, cliffs and mountains, Santander and its bay .... everything you could want at your fingertips.